Expo-Telecom 2014, Costa Rica
Network Box USA is proud to partner with ITS InfoCom at Expo-Telecom 2014.
Held from October 30th to 31st in San Jose, Costa Rica, this premiere trade show showcases forward-thinking innovations within the telecommunication and network security sectors.
Here's Pablo Hernandez and Adriana Arroyo from ITS InfoCom, with our very own Pierluigi Stella.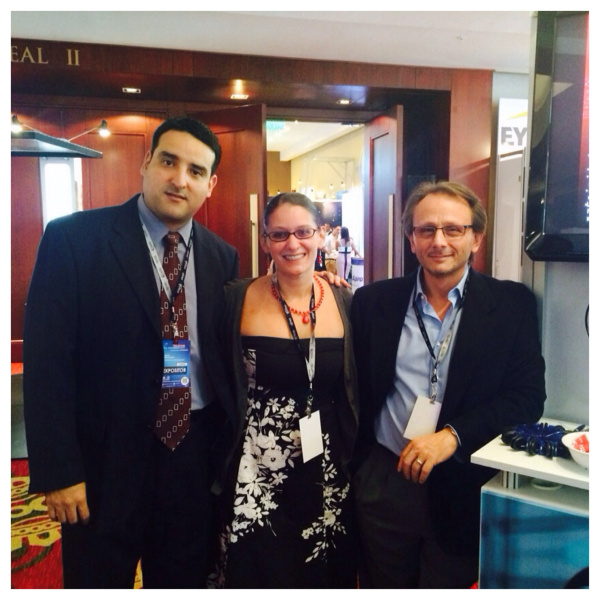 The next image shows Pablo being interviewed by NRS National News Channel, about the Network Box solution.  The clip was aired tonight at 7PM PT, a copy of the same will be uploaded as soon as we have it.