Robust Government Network Security Solutions
With the expansion of "e-governance" initiatives and the consequent collecting (and storage) of personal data, government organizations and agencies have become favorite targets for hackers. Their end goal ranges from stealing sensitive data and conducting reconnaissance to disrupting and defacing websites. As such, governmental entities are under increasing pressure to actively maintain a security policy while complying with standards and regulations such as FISMA, NIST, FIPS and others.
Solutions for Cyber Security for Government
NWBUSA helps government organizations and agencies meet this challenge with its managed security monitoring, which provides the protection needed to defend themselves against the threat of breaches that violate regulations and guidelines.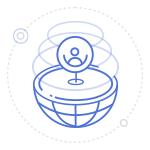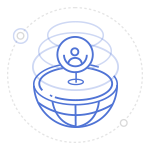 Protect User
In the security industry, we think of users as the single most vulnerable point in a network. And one you can neither patch nor upgrade; or put a firewall around them. Or can you? As users navigate the internet, unaware of its dangers (with some even believing that nice Nigerian gentlemen are ready and willing to hand them $20 million), NWBUSA offers solutions that help you put a sturdy, protective fence around your users so they cannot harm themselves or your network.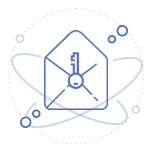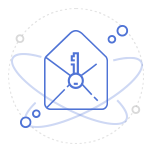 Protect Email
As we rush to increase security around network perimeters, hackers look for new ways to penetrate our defenses, and in a turn of events that we should have expected, they have gone back to 'basics'. Using social engineering to attack via email, with techniques such as spoofing, phishing, even spear-phishing, and ransomware. Over 81% of attacks to a network today start with a phishing email. Spam is no longer just a nuisance as the vast majority of spam today actually contains a threat, be it to the user or to your network. Filtering emails properly and thoroughly is paramount to ensuring your network and data are not compromised.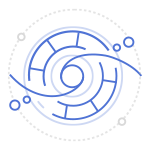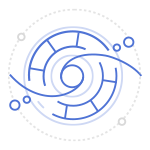 Protect Gateway
This used to be an easy concept – that little router between your LAN and the ISP. Plug in a firewall, set it up properly, and you are done. Well, things have changed quite a bit with the advent of the cloud and IoT. Network perimeters are no longer always so well defined. However, the problems are still the same – you need to be able to filter traffic to ensure ingress is blocked unless properly authorized; and you need to control egress as well, because what runs inside your extended LAN today is not always necessarily under your direct control. A properly configured, strong gateway solution is still the first line of defense against threats.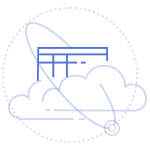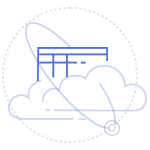 Protect Web Server
Web Servers are commodities that makes hackers salivate. A server is a powerful machine, with lots of CPU and memory, and usually abundant bandwidth at its disposal. Most times, it represents the sole traffic allowed inbound through a firewall, and is thus the only port visible to hackers, and likely exploitable. A server can be used to distribute malware, or as a Command and Control center for a botnet. It can be harvested to launch DDoS attacks. Used as bridge into a network if the firewall is not properly configured, and from here, hackers can gain access to your database and steal data. Or, very simply, it can be kept hostage or compromised to cause harm or ask for ransom. Even if your website is "just a marketing tool", would you do business with a company that it has been compromised? Protecting your web servers is fundamental, and a common misconception is that a mere IPS is sufficient to achieve this.
The relatively minimal cost of the 24 hour monitoring and PUSH updates, along with professionalism, expertise and knowledge of the people and the quality of the product, make Network Box and our relationship with [them] an invaluable one.
Tamara Hudson
VP IT
Government Network Security Needs Served
Public sector organizations face a challenging new reality when implementing today's "boundless" infrastructures: a spiraling threat to data security. Driving this growing threat are the evolving trends of mobility, cloud computing, and advanced targeted attacks, which combine to create challenges and insomnia for IT administrators.
WBP+ (Web Browsing Protection+)

Malicious websites have the capability of putting an entire network at risk. NWBUSA's WBP+ solution is a comprehensive bundle that includes the FW+ solution (firewall, IPS/IDS, VPN), web browsing protection modules [anti-malware for files and URLs (HTTP and HTTPS), content filtering], policy enforcement, application filtering, and more.

WAF+ (Web Application Firewall+)

Protecting web servers and web applications has become just as important as protecting an entire network. NWBUSA's WAF+ solution offers a comprehensive bundle of security modules specifically designed to protect against web application attacks. Coupled with DDoS (Distributed Denial of Service) protection, this solution can mitigate single- and multi-layered attacks, allowing legitimate users to continue to access the web server and web applications.

MCES (Managed Cloud Email Security)

This leverages 25 anti-spam engines, 16 anti-malware engines (including our award winning Z-Scan to stop zero-day attacks in true real-time), and a database of over 40 million anti-spam and anti-malware signatures. It is a cost-effective, proactive, certified and IPv6-ready solution that provides multilayered email threat protection against malware, spam, phishing, spyware, zero-day threats and more.