Healthcare Security Services Continue To Become More Critical
The number of data breaches reported in 2017 was alarming and 2018 promises to be the most challenging security year yet. Clearly, healthcare organizations must improve their security postures or risk getting breached, and even penalized. Unfortunately, the task of securing Protected Health Information (PHI) is daunting even for the most tech savvy. From fitness bands to hospital portals, electronic health records to insurance networks, the list of Internet-connected devices, tools and kits containing valuable personal as well as medical data keeps growing. Organizations are struggling to just keep up with healthcare data security measures let alone stay ahead of hackers. To make matters worse, cybercriminals are increasingly sophisticated, seeking more and more information than ever to sell. As such, the rich dossiers of information (personal, payment, intellectual) housed within health systems' networks or databases are natural (lucrative) targets.
Solutions for Healthcare Data Security
NWBUSA offers a wide range of healthcare security solutions to solve the most pressing security needs of healthcare today. Our team of 24/7 security experts is focused solely on monitoring the security landscape; actively and continuously analyzing data collected across countless honey pots; and swiftly implementing countermeasures to thwart attacks at every level.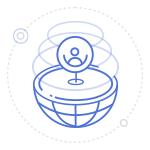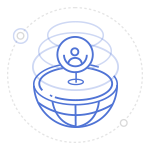 Protect User
In the security industry, we think of users as the single most vulnerable point in a network. And one you can neither patch nor upgrade; or put a firewall around them. Or can you? As users navigate the internet, unaware of its dangers (with some even believing that nice Nigerian gentlemen are ready and willing to hand them $20 million), NWBUSA offers solutions that help you put a sturdy, protective fence around your users so they cannot harm themselves or your network.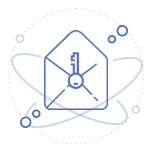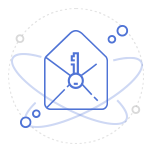 Protect Email
As we rush to increase security around network perimeters, hackers look for new ways to penetrate our defenses, and in a turn of events that we should have expected, they have gone back to 'basics'. Using social engineering to attack via email, with techniques such as spoofing, phishing, even spear-phishing, and ransomware. Over 81% of attacks to a network today start with a phishing email. Spam is no longer just a nuisance as the vast majority of spam today actually contains a threat, be it to the user or to your network. Filtering emails properly and thoroughly is paramount to ensuring your network and data are not compromised.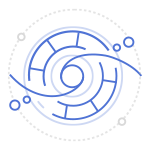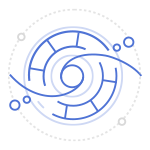 Protect Gateway
This used to be an easy concept – that little router between your LAN and the ISP. Plug in a firewall, set it up properly, and you are done. Well, things have changed quite a bit with the advent of the cloud and IoT. Network perimeters are no longer always so well defined. However, the problems are still the same – you need to be able to filter traffic to ensure ingress is blocked unless properly authorized; and you need to control egress as well, because what runs inside your extended LAN today is not always necessarily under your direct control. A properly configured, strong gateway solution is still the first line of defense against threats.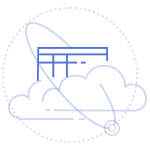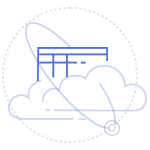 Protect Web Server
Web Servers are commodities that makes hackers salivate. A server is a powerful machine, with lots of CPU and memory, and usually abundant bandwidth at its disposal. Most times, it represents the sole traffic allowed inbound through a firewall, and is thus the only port visible to hackers, and likely exploitable. A server can be used to distribute malware, or as a Command and Control center for a botnet. It can be harvested to launch DDoS attacks. Used as bridge into a network if the firewall is not properly configured, and from here, hackers can gain access to your database and steal data. Or, very simply, it can be kept hostage or compromised to cause harm or ask for ransom. Even if your website is "just a marketing tool", would you do business with a company that it has been compromised? Protecting your web servers is fundamental, and a common misconception is that a mere IPS is sufficient to achieve this.
I can't think of an occasion where they didn't address a problem the same day. Most things are handled almost immediately; I'm not quite sure how they do it but they do it.
John Healy
Network Administrator
Healthcare Security Needs Served
Given how its members interconnect with and interdepend upon each other, the healthcare industry as a whole will only be as secure as its weakest link. Keeping your healthcare organization safe and secure from online threats takes measured planning, proven technical expertise, and sound business knowledge.